Our Mission and Vision
A network of friends, inspired by Gospel values, growing in holiness and building a more just world through personal relationships with and service to people in need.
Inspired by Gospel values, the Society of St. Vincent de Paul, a Catholic lay organization, leads women and men to join together to grow spiritually by offering person-to-person service, to those who are needy and suffering, in the tradition of its founder, Blessed Frederic Ozanam, and patron, St. Vincent de Paul.
As a reflection of the whole family of God, members, who are known as Vincentians, are drawn from every ethnic and cultural background, age group and economic level. Vincentians are united in an international society of charity by their spirit of poverty, humility and sharing, which is nourished by prayer and reflection, mutually supportive gatherings and adherence to a basic Rule.
Organized locally Vincentians witness God's love by embracing all works of charity and justice. The Society collaborates with other people of good will in relieving need and addressing its causes, making no distinction in those served because, in them, VINCENTIANS SEE THE FACE OF CHRIST.
History of the Society of St. Vincent de Paul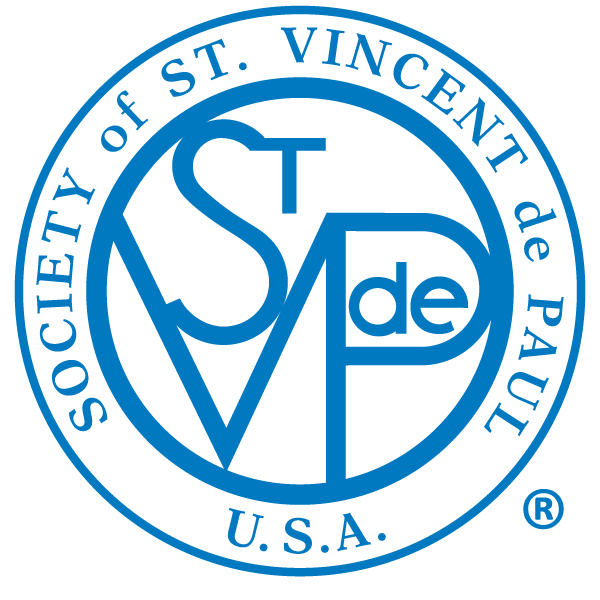 Although officially established in the United States in 1845 at the Basillica of St. Louis, King of France located in St. Louis, MO, the Society of St. Vincent de Paul originated from a revived student organization at the Sorbonne, University of Paris that focused on discussing history. Frédéric Ozanam, native of Lyon, France, took a challenge from one of those discussion and opened dialogue with five friends and included collaboration with editor of the Tribune Catholique and future first president Emmanuel Bailly. On April 23, 1833, Ozanam 20th birthday,  the "Conference of Charity was established and later named the "Society of St. Vincent de Paul" in honor of their patron saint who was a pioneer in establishing services for the poor.
Our Faith in Action – Vincentian Spirit
Vincentians are called to journey together towards holiness because true holiness is union with Christ.  They dedicate themselves to the poor and their ideal is to help relieve suffering for love alone, without seeking reward for themselves.
The Society of St. Vincent de Paul has been rooted in following fundamental principles and core values from its beginning.
Our Vincentian ministry is a means for achieving holiness through service and fellowship.  Serving those less fortunate increases our holiness because, in the spirit of St. Vincent, we minister to Jesus Christ himself.
SVDP members need to continually deepen their Vincentian spirituality and charism personally and as a community of friends to find the Christ hidden in each other and those they serve and thus requires more than just a loving heart to serve those in need.
Vincentians follow the spirituality of its founder Blessed Frederick Ozanam and its patron saint, St. Vincent de Paul.
Principles
Spirituality
Friendship
Service  
Core Values
Holiness of Life
Service of the Poor
Humility
Simplicity
Charity
Community of Faith
Have you received a "Vincentian Calling" to directly serve the poor? The Society is composed of men and women who seek personal holiness through works of charity. Being a member is a commitment to our guests, not only for material needs, but for a personal gift of heart and friendship. We are known as Vincentians.
The Holy Family conference serves as an exceptional Food Pantry. No one leaves empty handed, every guest receives food, friendship and person-to person counseling. We also have a Home Visit team, which is the hallmark of the Society of St. Vincent de Paul.
There are two types of membership that are offered. If you would like to join, please contact us.
What is expected of a Vincentian?
The desire to grow spiritually and in fellowship with our SVDP community
Take an active role in serving our guests needs
Serve on a committee
Make a commitment to our ministry and our vision.
Attend one meeting a month
Be an advocate and voice for the poor
Active (Full) Members
Active (Full) Members must belong to the Catholic Church, accept the Basic Principles of the Society, be accepted as an Active Member by a Conference and commissioned. In addition, they need to take part in the life of the Conference to which they belong. Participation implies involvement in SVdP meetings, charitable activities, and religious observances.
Associate Members
Associate Members, like the Active Member, are affiliated with the Society by formal action of the Conference. Associate Members include those who sincerely accept the Society's Basic Principles but may or may not belong to the Catholic Church. Associate members are invited to attend the general meetings and special observances of the Society. They participate, as they are able, in the charitable works of their conference.
Leadership Team
Society of St. Vincent de Paul Conference Leadership Members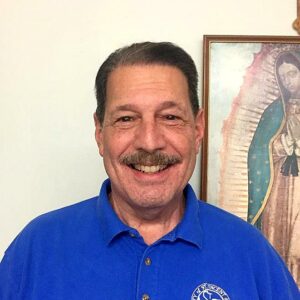 Joe was born and raised in Miami, Florida, his career began after college in Miami in retail management. He is married to Katie , and they have 3 children and 5 grandchildren.  After 42 years in merchandising Joe retired. He felt he wanted to help children and those less fortunate after his retirement and was drawn to SVDP. He is currently President of this conference and is a shift team leader. In addition, he serves as Treasurer for the Diocesan Council of SVDP.
His two favorite quotes are from the SVDP Rule, "there is no form of charity that is foreign to the society and Jesus, "Whatever you did for the least of my brethren you did it for me" Mathew 25.  He became a Vincentian 6 years ago this October.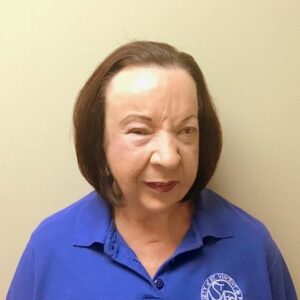 Barbara, Vice President, has lived in the Orlando area since 1995. She has been a member of St. Vincent de Paul at Holy Family Church for the past fourteen years. She currently works as a physician in the Orlando area.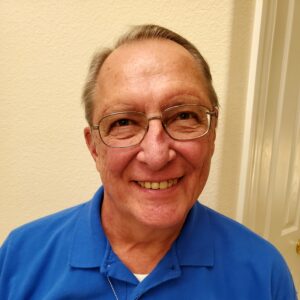 Terry was raised in the Buffalo, NY area. He graduated from Canisius College with a Bachelor's degree in Accounting and continued to work in the accounting profession for 45 years. In 1996 he relocated to Orlando, FL and has been a parishioner of Holy Family Catholic Church since then. Terry joined the Society of Vincent de Paul in 2014 and become treasurer shortly thereafter. He and his wife, Ann, have three adult children and 2 grandsons, all who live in the Orlando area.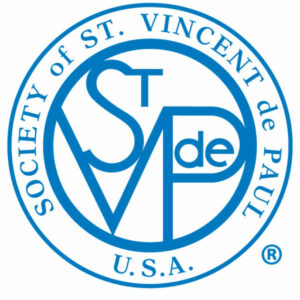 Our secretary has been a Vincentian at the Holy Family conference since 2005 and has had the pleasure to serve on the leadership team since 2013. Please use the
contact
form if you need to reach our secretary.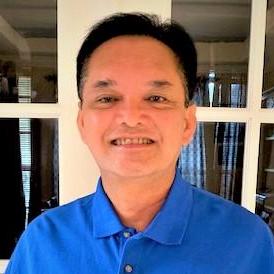 Larry was born and raised in the Philippines. He graduated from Ateneo de Manila University with a Bachelor's degree in Management Engineering and from Fordham University
 in
 N
ew York City
with an MBA in Finance. 
He worked as a
 corporate 
finance professional until 2011.
Larry and his wife Cecille (a fellow Vincentian) have three children and have lived in the Orlando area since 2005. Larry joined St. Vincent De Paul in 2017.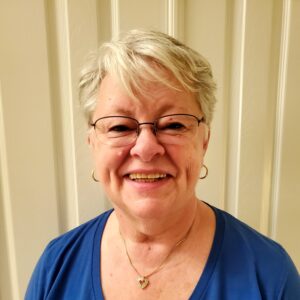 Ann was raised in the Buffalo, NY area. She graduated from St. Bonaventure University with a BBA degree in Business Management. As an Accounting Manager for 45 years she acquired a lot of experience that she now utilizes in her position as pantry operations manager which includes the managing and purchasing all the food and supplies needed for serving our guests.
Ann relocated to Orlando, FL in 1996, at which time she joined Holy Family Catholic Church. In 2014, she joined the St. Vincent de Paul Society and has served as pantry manager since 2016. She and her husband, Terry, are blessed with 3 adult children and 2 grandchildren.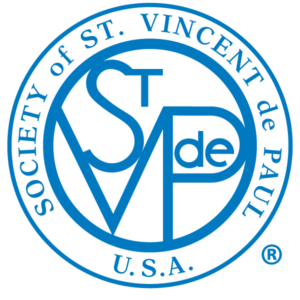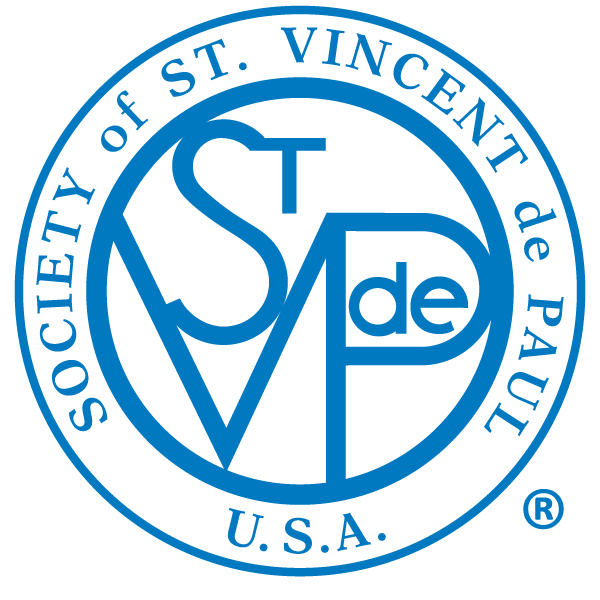 Katie, a native Floridian raised in Miami, has 3 children and 5 grandchildren, and is married to Joe. She answered a call to become a Vincentian which has brought her great fulfillment. Katie dedicated 25 years as a retail buyer and another 25 years selling real estate.  She is also a professed Lay Carmelite.
Katie's current Vincentian responsibilities are Spiritual Advisor and she chairs Soles 4 Kids and Membership. She helps by working in the pantry as a floater helping our guests. Katie shares St. Vincent's understanding of Divine providence and has adopted this as her faithful mantra. October 2019 is her 6th anniversary with SVDP.