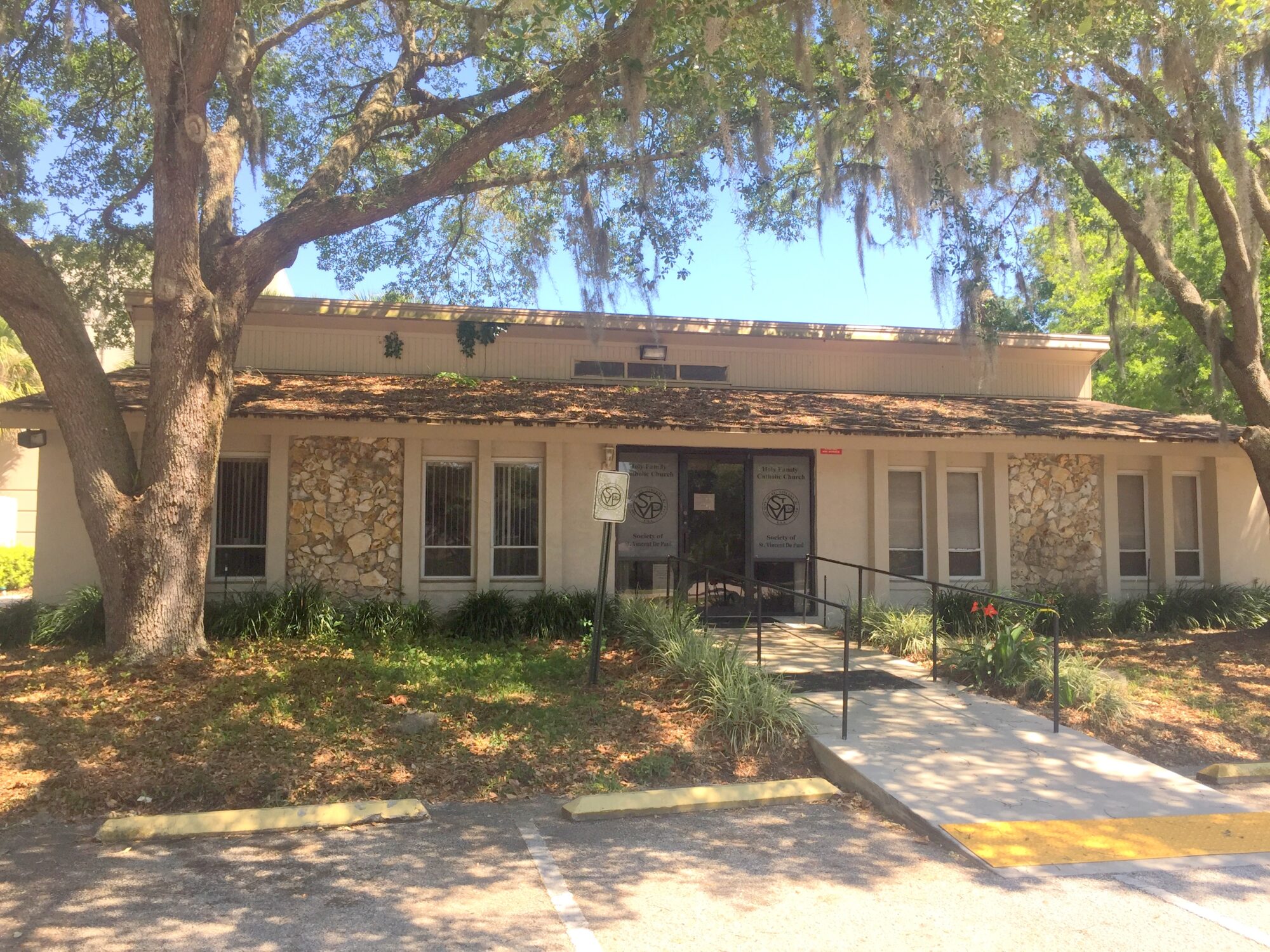 Food Pantry at Holy Family Catholic Church
Our Food Pantry is located in Building E at the back of Holy Family Catholic Church in our SVDP building.
Hours*
Tuesday: 9:30am–11:30am
Wednesday: 9:30am-11:30am and 6:00pm-8:00pm
Thursday: 9:30am-11:30am (Español) and 6:00pm-8:00pm
*Subject to change. Please call ahead for any temporary changes in our hours of operation.
Need Help? To call and make an appointment with one of our members, click the button relating to the language you prefer or dial the number listed, and you must leave a message. One of our Vincentians will then return your call on a BLOCKED line. If you have an emergency, please call 211, and they will direct you.
Society of St. Vincent de Paul
5125 S. Apopka Vineland Road
Orlando, FL 32819
Local Thrift Stores
Want to support, shop or visit a local thrift store? Below are two local stores to choose from. Want to make a donation?
You shall love the Lord, your God, with all your heart, with all your being, with all your strength, and with all your mind, and your neighbor as yourself.
Luke 10:27